The PTFA (Parents, Teachers, Friends Association) raises money to supplement Framfield C of E School. All are welcome within the group. There is a committee who help to pull together ideas for fundraising activities and will lead their organisation. Any funds raised are used on agreed projects. Please see the FAQ section below for PTFA details, projects and how you can help.
Recent Fundraising and Donations
East Sussex police has donated £x, does your employer provide charity support? Contact the PTFA committee to discuss.
Thanks to Jo for hosting a craft day, the children made wands after a walk around the farm to collect materials. A fun time was had by all, and it was a great chance to meet parents while raising money.
We have a school lottery winner! Well done Lexi. If you or your family want to sign-up click on the link, there are lots of prizes to be won.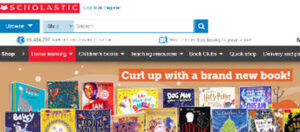 Xmas is on its way, why not buy books fantastic present for all ages are a great present, did you know if you buy from Scholastic 20% of the purchase is donated to our school… make sure you select the school on check out!
Upcoming Events
Wed 3 Nov
PTFA Meeting
7pm
Highlands
Wed 10 Nov
Meet the Parents/Carers
Reception/Y1
After School
Framfield Hall
Thu 18 Nov
Christmas Wreath Workshop
After School
Contact the PTFA if you wish to book a place

Sat 11 Dec
Meet Father Christmas
We can be reached on:
Email us at ptfaframfield@gmail.com to be added to our school or class WhatsApp groups or to join our Facebook page.
PTFA Committee
Chair
Emily Hastings
Deputy Chair
Gemma Bather
Treasurer
Lisa Heron
Secretary
Janet Arthur
Press Secretary
Rachel Brocklebank
Class Reps
Peacocks
Hannah Grantham
Kingfishers
Rachel Brocklebank
Puffins & Eagles
Steph Skerritt